Learn Quran Reading From Basics with Tajweed




Take the Classes @ your Preferred time and Days




No Need to Drop and Pick Your Kid from Far Away Mosques / Islamic Center




Adults are strongly encouraged to take the classes

The thought of starting a whole new language from scratch makes it seem like a pretty heavy task. After a certain age, our minds are not ready to accept a fresh concept that begins from the initial basics. However, there comes a certain point in life where we have to set aside our difficulties and welcome new challenges. For beginners, TajweedQuran.info has formulated a very adequate and precise learner's course. Basic Quran Reading helps you become acquainted with and recognize the various Arabic letters, symbols and sounds. This one course is enough to get you started with fluent Arabic speech and reading. You will notice the difference in your accent and pronunciation after only a few sessions.
Our special tutors are trained and prepared to handle students of all ages and cultural backgrounds. You do not need to worry about whether or not you possess any prior Islamic knowledge. We will assess and evaluate your level of understanding and provide class lectures accordingly. TajweedQuran.info pays special attention to the contents of the course and ensures that you have learned more than what you aimed for. Once you have grasped the root concepts of Qur'an reading, you will be ready to move to more complex recitation principles and techniques.
Are you aware of the fact that our Holy Qur'an is the most authentic Book in the entire world? This sacred revelation is one miracle that has changed the fate of many and brought enlightenment to them. Its verses are written in such a beautiful yet complex manner that no one can replicate them. The Holy Koran is a Divine gift from our Almighty Allah and we are duty bound to explore this gift in order to receive guidance from it and secure our lives both in this world as well as the hereafter.
"This is the Book (the Quran), whereof there is no doubt, a guidance to those who are Al-Muttaqoon (the pious)." [Quran; Al-Baqarah; Verse No.2] Muslims throughout the history of Islam have been struggling to learn and enforce the Koran in their lives. They are the true believers of faith and have fear of Allah the Almighty. It is this fear, faith and firm belief in the Divine Will of Allah that maintains a strong connection between a Muslim and his Creator. If we want to become closer to our Lord and attain His unconditional love and blessings, we know for sure that by simply reading the words of the Glorious Quran we will be a step closer in our effort to be among the pious, true believers for whom Allah has promised a great reward.
Narrated by Aisha: The Prophet (PBUH) said,
"Such a person, who recites the Quran and masters it by heart, will be with the noble righteous scribes (in Heaven). And such a person exerts himself to learn the Quran by heart, and recites it with great difficulty, will have a double reward." (Sahih Bukhari-Book #60, Hadith #459)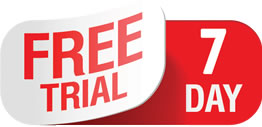 REGISTER FOR FEE TRIAL