1: Basic Quran Reading from Qaida (Course includes,  Recognition of Arabic letters, correct pronunciation and joining of letters with all Tajweed Rules & Duas / Qalims)
2: Quran Reading with Tajweed ( Course Includes : Quran Reading with tajweed / Qirat, Hifz of Surahs, Salah Lesson, Duas and Qalimas)
3: Quran Hifz Classes
Benefits of Learning Quran Online
Start with 5 Free Trial Classes, Don't Pay until you are satisfied.
Take the Quran Classes anytime you want from any place.
One to One Classes, so each student gets full attention of teacher.
Highly Interactive classes give feeling that student and Teacher are sitting next to each other.
Our Online Quran Tutors
Teaching From Last 9 Years, 50 + Hafiz-e-Quran Male/Female Teachers with excellent Tajweed
Teaching Students from all corners of World.
Our Teachers are well trained to teach in Arabic, English, Urdu, Pashto, Punjabi and Persian.
Specially trained teachers, teaches with great patience and cooperation
How this is Beneficial
No Registration Fee for the Trial Classes.
5 free trial lessons, One to one class.
Learn at your own Place, Flexible timings to facilitate students.
Discount in fee on multiple family members, no recurring charges. Pay monthly yourself Online.
If you couldn't come any day to take the class, have it reschedule to some other Day/Time
Do you want to learn the Quran?
Do you Intend to Learn Quran reading with proper tajweed? Try our free classes and see how easy it is to learn with live hafiz e Quran teacher.
Take the classes on Skype, choose the course you want to take and InshALLAH you will enjoy learning with us.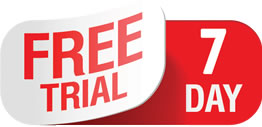 REGISTER FOR FEE TRIAL